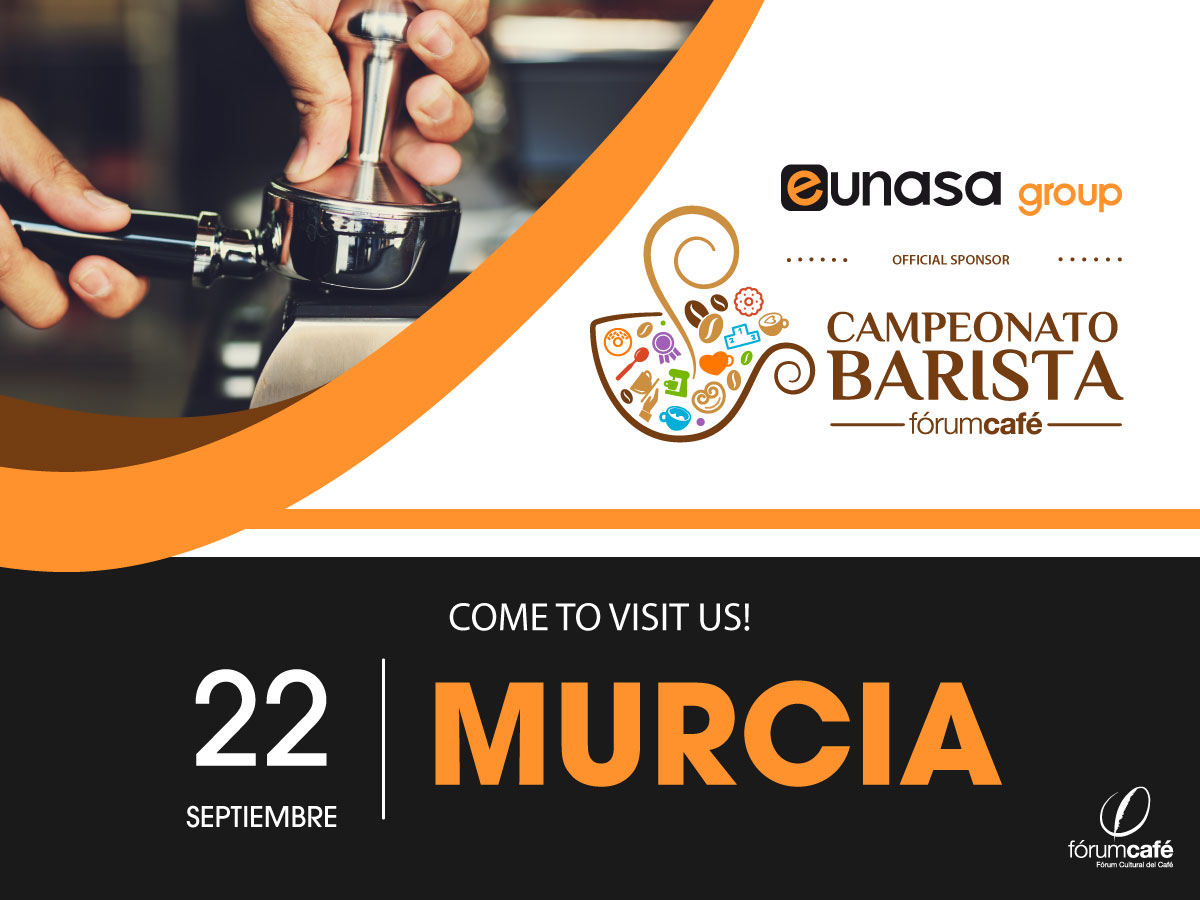 2017
Sep
19
NATIONAL BARISTA CHAMPIONSHIP MURCIA 2007
VI Championship Barista of Murcia
On September 22th Eunasa Group will sponsor the new edition of National Barista Championship Fórum del Café 2017.
The event will be held in Murcia, starting at 09:00 in the Hotel School Caritas Diocese of Cartagena (Convent of the Agustinas descalzas). Its duration will be until 14:00.
We hope to see you all there!