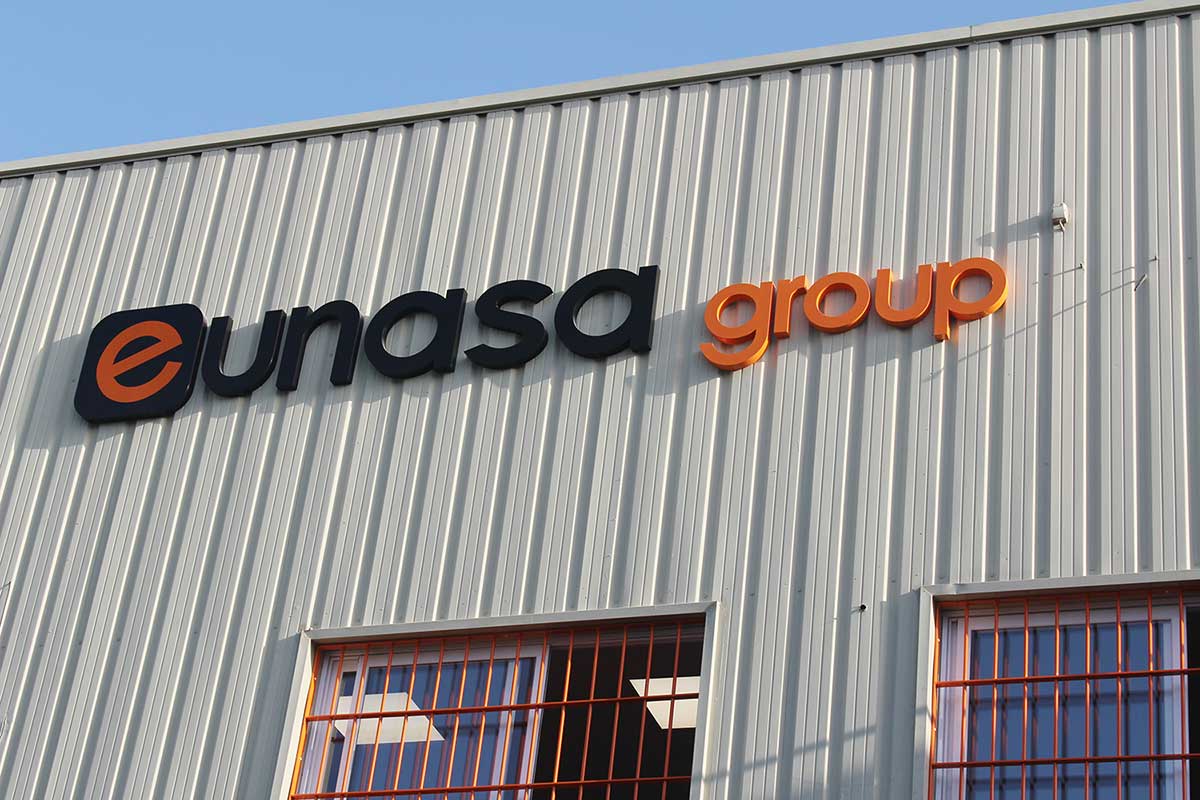 2016
Sep
21
Eunasa Madrid increases its facilities for 5th time
The Madrid branch of Eunasa Group has moved to a 2.000m² warehouse with parking for customers in the Industrial Park of Villaverde.
Eunasa group grows every and consolidates its leadership in the distribution of Horeca spare parts and refrigeration. In the last few years the companies' revenue has increased dramatically. The recent opening of the Canary Islands and Malaga branches but also the strategic bet for e-commerce places the company to a position of leadership in Spain but also worldwide.
In the past month of September, the Madrid branch opened its doors in a new warehouse in Resina Street, 46, in the Industrial Park of Villaverde.
The new situation of the store is easy to access through the Andalucía Avenue, M-45, A-42 and the A-4. The space for product has been doubled up to 2.000 m². Now Eunasa Madrid has a stock of over 400.000 parts and is the largest Horeca spare parts warehouse of the spanish capital.
This is the 5th time that Madrid enlarges its facilities, thanks to the know how of a familiar company that has grown little by little from its roots for more than 30 years. The new store, exclusive for professionals, has a free private parking for customers to use. The are 6 cash registers to give the fastest service.
The Madrid Sales Team is over 15 people, that guarantees the best customer service in each of our sales channels, either in-person, call center, email, Whatsapp or 24/7 through our e-commerce www.eunasa.com.

A company of service for the professional
In Eunasa you will find more than 800 international brands, but the difference between us and our competitors is the more personal service given to the professional.
The best website of the market
The site of Eunasa is the most powerful of the market, with an outstanding smart search engine that works with a similar technology than Google. Eunasa e-Commerce is an efficient tool that helps the customer find the correct spare part at an incredibly speed. The new platform also allows to enquiry the stock real-time and place orders. There is an automated mailing system to keep the customer informed at any moment. The revenue in e-Commerce for the Eunasa Group grew over 1 milion the past exercise.
Nowadays Eunasa exports to more than 60 countries and has international distributors that help to expand Eunasa brand around the world.
Eunasa Madrid opens every day from 8.30h to 19.30h non-stop and Saturday mornings from 9 to 13h.