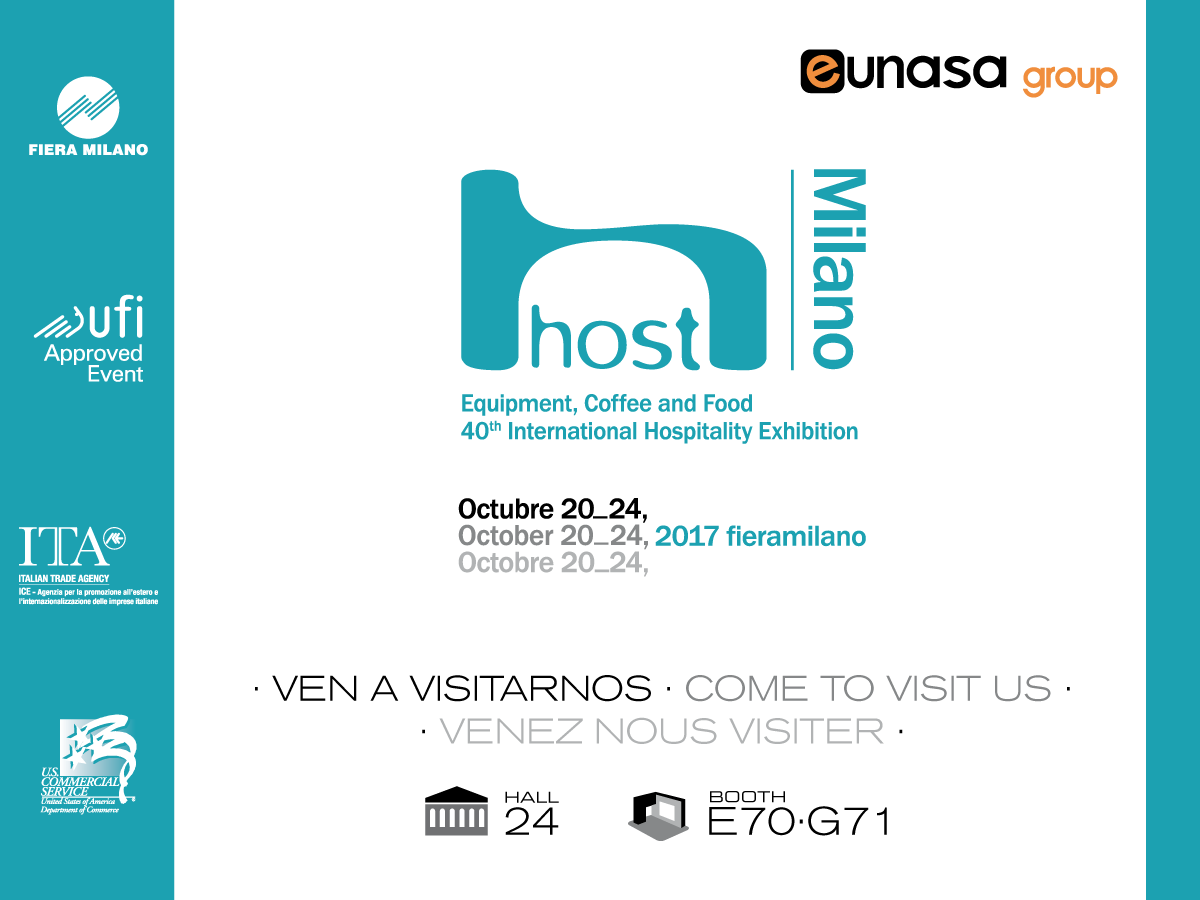 2017
Sep
25
We will see you again at HOST 2017
Eunasa Group will be again at HOST 2017
From 20th to 24th October 2017, Milan once more becomes the "Capital of the Professional Hospitality Industry" and will hold its fair dedicated to the HORECA world.
Host Milan in its 40th Edition is confirmed as the absolute leader in HORECA, foodservice, retail, mass retail and the hotel industry.
A must-see occasion for industry professionals and a place to learn about the latest developments by industry companies, and to keep a finger on the pulse of the latest market trends, thanks to ongoing interaction with exceptional, top-end partners that include trade associations, institutions, stakeholders and internationally-renowned professionals.
14 pavilions encompassing supply chains and common services, leveraging the specificities of each and every sector and individual enterprise to guarantee the maximization of investments and Eunasa Group once again will have representation along the days fair is on.
Eunasa Group go to Milan with an impressive image and the presentation of its new corporate brand. It will also offer a updated new edition of the bilingual Barista catalogue, with more products for barista and a re-edition of the Gas·Cooking catalogue, two essential catalogues for anyone in the sector.
Be sure to visit our Booth E70-G71 in Hall 24 where we can show you our latest innovations.