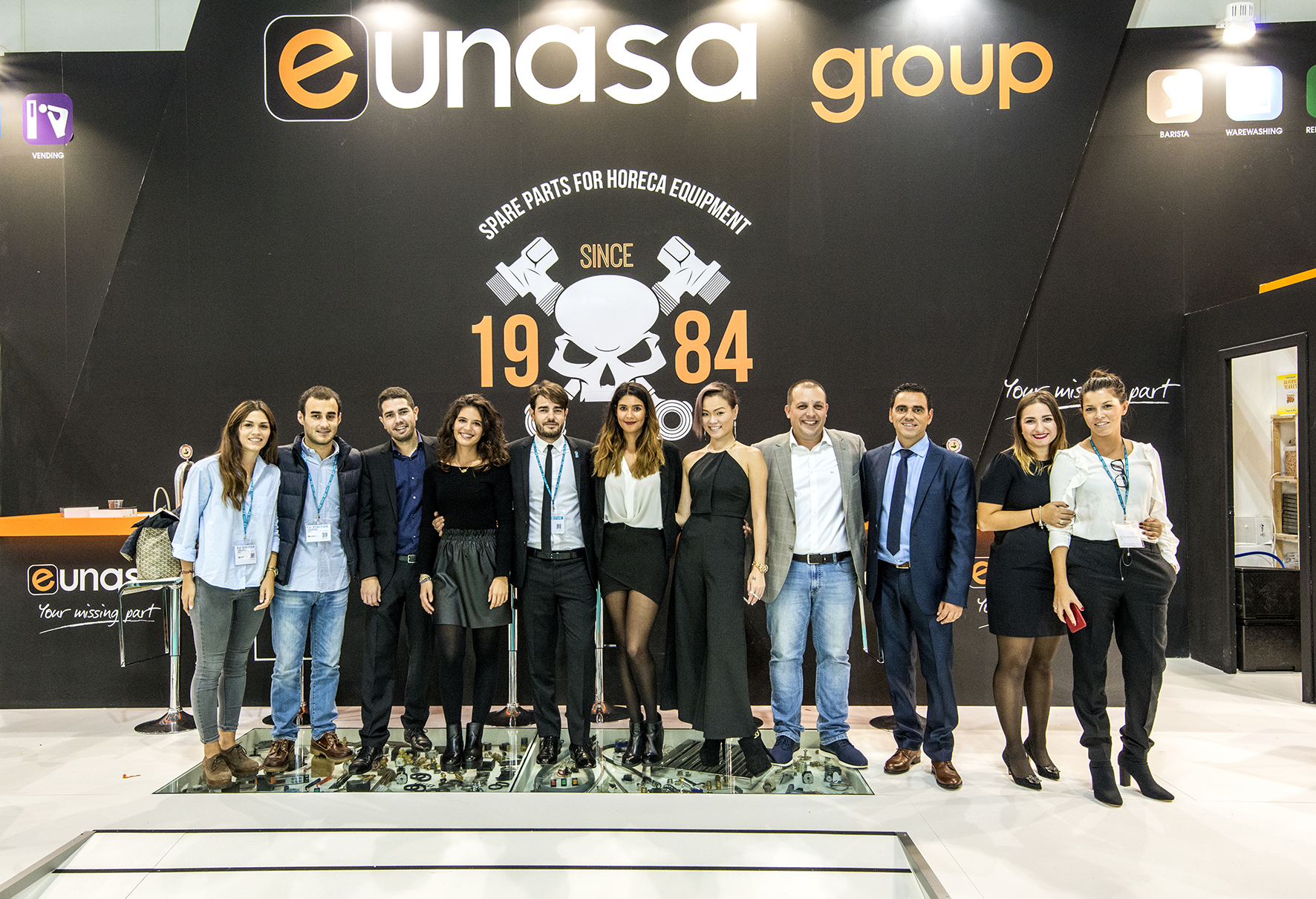 2017
Oct
30
Thanks! For come to visit us at Host Milano 2017
HOST 2017 the latest in the hotel industry made a presence and conquered the operators and trend-setters.
Barcelona, 27 october 2017 – After 5 days of intense work as exhibitors at the 40th edition of the leading world exhibition for hospitality industry HOST Milano 2017, we return home with the satisfaction of the work done and the high number of visitors interested in our service.
This year HOST has had more visitors and exhibitors than in previous years. An increase of international visitors from 177 countries, many of them from distant and unusual countries such as Australia, New Zealand, Cambodia, Polynesia and several African countries. A high number of visitors mainly purchase and sales managers from different companies who have crowded the different pavilions and stands wishing not to miss the event.
Eunasa Group has once again been at the fair offering its products and attending all those who came to the booth, where they received preferential treatment from our sales staff and hostesses enjoying a friendly atmosphere, distinctive of our previous participations. This year Eunasa Group presented its new logo to show the growth the group has had in recent years and showing its commercial range with the differents delegations spread over the national territory. It has also presented a more impacting image that presided over the stand and was visible from anywhere in the pavilion.
Host Milano 2017 was one of the best fairs Eunasa Group has attended and was able to capture the impressions and opinions on how to improve our service.
We thank all of you who came to our stand and we hope to see you in the next Host Milano that will take place from 18 to 22 october 2019.